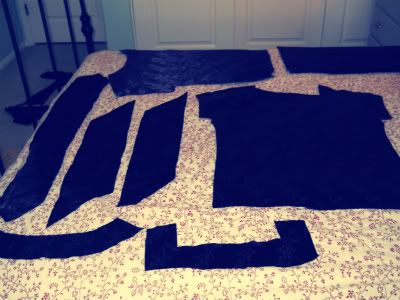 Remember the post I did a while ago? Click HERE
. Well, I finally ordered some fabric. And I didn't get the $20/yd brocade from eBay. Instead, I went with this very very dark purple brocade from fashionfabrics.com. Much more affordable. They had some brocades at Joanne's the other day but they were mostly Chinese dress fabrics. Which I didn't want. So I was very pleased with the fabric when it came in the mail.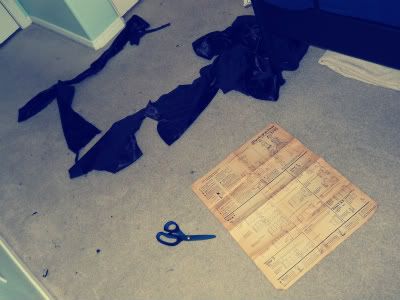 It took me forever to cut out because I was being super careful. And I had just enough fabric. I'm so happy because the dress pattern is exactly for my size, and all the pieces were already cut out. I'm having a fun time guessing who used this pattern and for which dress, and what fabric they used...was it for a dance? Or just for fun? Are they still alive? Haha jk. The pattern's not that old. But my favorite part is that the pattern and instructions smell like an old book. That's seriously one of my favorite smells. Kindles kill off that smell :( Anyways, let's see if I can figure out my sewing machine, because it's different from my mom's and I haven't really used it for a big project like this. I'm no sewing queen, so a lot of this is an adventure to me. I will keep the dress progress updated.